Welcome to our site celebrating the long-lost television anthology series "The O. Henry Playhouse."
Not seen in over 60 years, the show has been released on DVD by the home video label ClassicFlix.
The series stars Hollywood stalwart Thomas Mitchell as O. Henry, one of America's most beloved short story authors. Dozens of well-known guest stars appear in the engrossing 39 episodes like Ernest Borgnine, Charles Bronson, DeForest Kelley, John Carradine, Louis Hayward, Tommy Kirk, Morey Amsterdam, Richard Arlen and Johnny Crawford. The series has been beautifully restored.
Meet Author O. Henry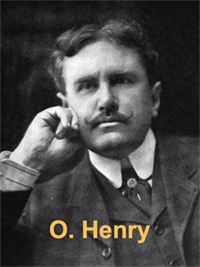 "The O. Henry Playhouse" is a window on the world that once was. O. Henry (William Sydney Porter, 1862-1910) is considered one of America's greatest writers of short stories. His stories are laced with humor and irony and often end with a sly twist ending. His literature is still taught in schools and his short stories are sold and enjoyed around the world.

Veteran character actor Thomas Mitchell stars in each episode as writer O. Henry himself as he relates his stories to his publisher, his barber, a bartender, or the cop on the beat. In some episodes O. Henry meets his characters as he discovers firsthand the story he will later write. This rather unique story telling method is made possible by the fame of the author himself and the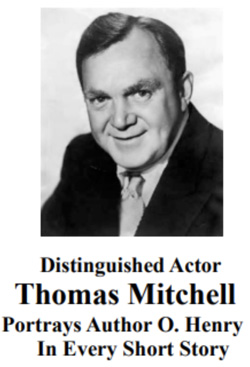 audience's desire to learn where each story came from, plus the professionalism of actor Thomas Mitchell who makes it all credible.

Weekly guest stars include Charles Bronson, John Carradine, Chuck Connors, Louis Hayward, Morey Amsterdam, DeForest Kelley, Ernest Borgnine, Beverly Garland, Alan Hale Jr., Hans Conreid, Jackie Coogan, Johnny Crawford, Tommy Kirk and many more.

"The O. Henry Playhouse" was a single season, half-hour TV anthology series broadcast during the 1957 television season. The programs have never been released on home video and are virtually unseen since the late 1950s. All 39 episodes are being lovingly restored by Classic Flix and the first 13 episodes in Vol. 1 are available now on DVD.

Seeing O. Henry's short stories come alive on film is a fun way to learn about American history and popular culture. This golden opportunity to watch, enjoy and appreciate screen adaptations of famous O. Henry short stories is certain to appeal to film and literary fans worldwide.