Scenes from SAM PLUNKETT'S PROMISE
Starring Denver Pyle, Philip Reed, Jan Harrison
Sheriff Sam Plunkett (Denver Pyle) swears to avenge the murder of Millie (Jan Harrison), the love of his life. His relentless pursuit of the killer Wade Williams (Philip Reed) extends across the west until a tip leads him to an island off the coast of Argentina. Sam's plea to the American Counsel for help leads nowhere before a shocking conclusion and ironic twist ending.
"The O. Henry Playhouse" is a 1957 single season, 39-episode TV series. O. Henry (William Sydney Porter) is considered one of America's greatest writers of short stories. His writings are laced with humor and irony and often end with a sly twist ending. Veteran character actor Thomas Mitchell stars in each episode as writer O. Henry himself as he relates his stories to his publisher, his housekeeper, a barber, a bartender, or the cop on the beat. In some episodes, O. Henry meets his characters as he discovers firsthand the story he will later write. This unique storytelling method gives great insight into the famous author's creative process.
"Sam Plunkett's Promise" is one of 13 episodes in volume one of "The O. Henry Playhouse." It is based on O. Henry's story "The Theory and the Hound," which you may read HERE and compare it with the film adaptation. The films have been beautifully restored on DVD by the home video label ClassicFlix!

The O. Henry Playhouse: SAM PLUNKETT'S PROMISE
With appreciation to CTVA

Producer Donald Hyde
Written for TV by Donald Hyde / Based on O. Henry's The Theory and the Hound
Director of photography Hal McAlpin
Editor Asa Boyd Clark
Hosted and Narrated by Thomas Mitchell
Guest stars:
Denver Pyle, Philip Reed, Jan Harrison, Mack Williams
Synopsis:
A man with a dream of marrying the girl he loves, loses her to another man and she is soon the victim of a murder.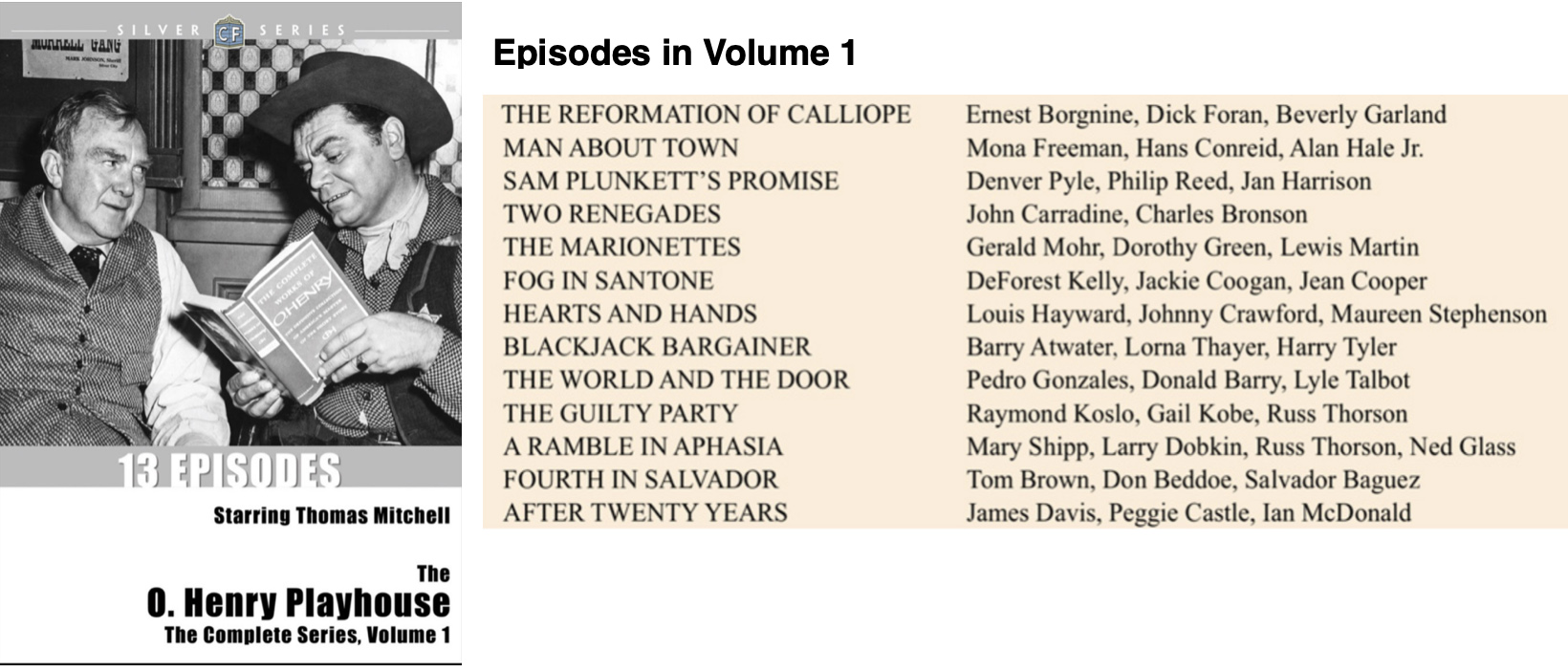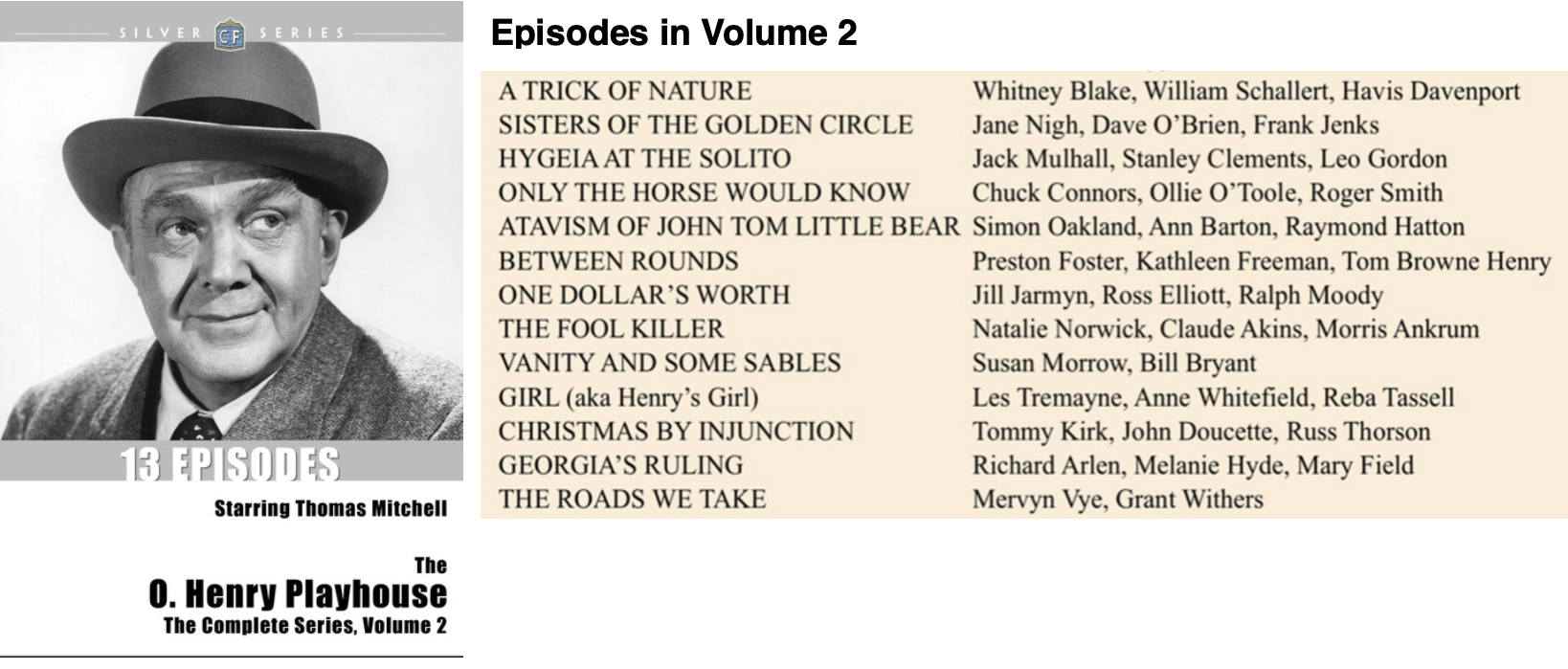 Volume 3 is Coming Soon!