Scenes from AFTER TWENTY YEARS
Starring James Davis, Peggie Castle, Ian McDonald
With his typewriter "Old Faithful" in the shop, O. Henry dictates to a secretary a saga that spans twenty years . The plot concerns two life-long friends in New York who become separated when Silk Arnold (James Davis) grows ambitious and decides to go west to seek his fortune. They agree to meet again 20 years later in the same place, assuming both are still alive. After hearing about Billy's often shady adventures over the years, the secretary asks if Silk ever killed anyone. O. Henry responds, "Emily, he broke the law every which way, but he never broke the law of God." What Silk discovers when he returns to New York after 20 years involves one of O. Henry's more ironic twist endings
"The O. Henry Playhouse" is a 1957 single season, 39-episode TV series. O. Henry (William Sydney Porter) is considered one of America's greatest writers of short stories. His writings are laced with humor and irony and often end with a sly twist ending. Veteran character actor Thomas Mitchell stars in each episode as writer O. Henry himself as he relates his stories to his publisher, his housekeeper, a barber, a bartender, or the cop on the beat. In some episodes, O. Henry meets his characters as he discovers firsthand the story he will later write. This unique storytelling method gives great insight into the famous author's creative process.
You can read the original literary version of "After Twenty Years" HERE and compare it with the many changes in the film adaptation. "After Twenty Years" is one of 13 episodes in volume one of "The O. Henry Playhouse." The films have been beautifully restored on DVD by the home video label ClassicFlix!

The O. Henry Playhouse: AFTER TWENTY YEARS
With appreciation to CTVA

Producer Donald Hyde
Written for TV by Donald Hyde
Directed by Bernard Girard
Director of photography Hal McAlpin
Editor Kenneth G. Crane
Hosted and Narrated by Thomas Mitchell
Guest stars:
James Davis, Peggie Castle, Ian McDonald
Synopsis:
A New York boy goes west to make his fortune, promising a reunion in 20 years with his best friend.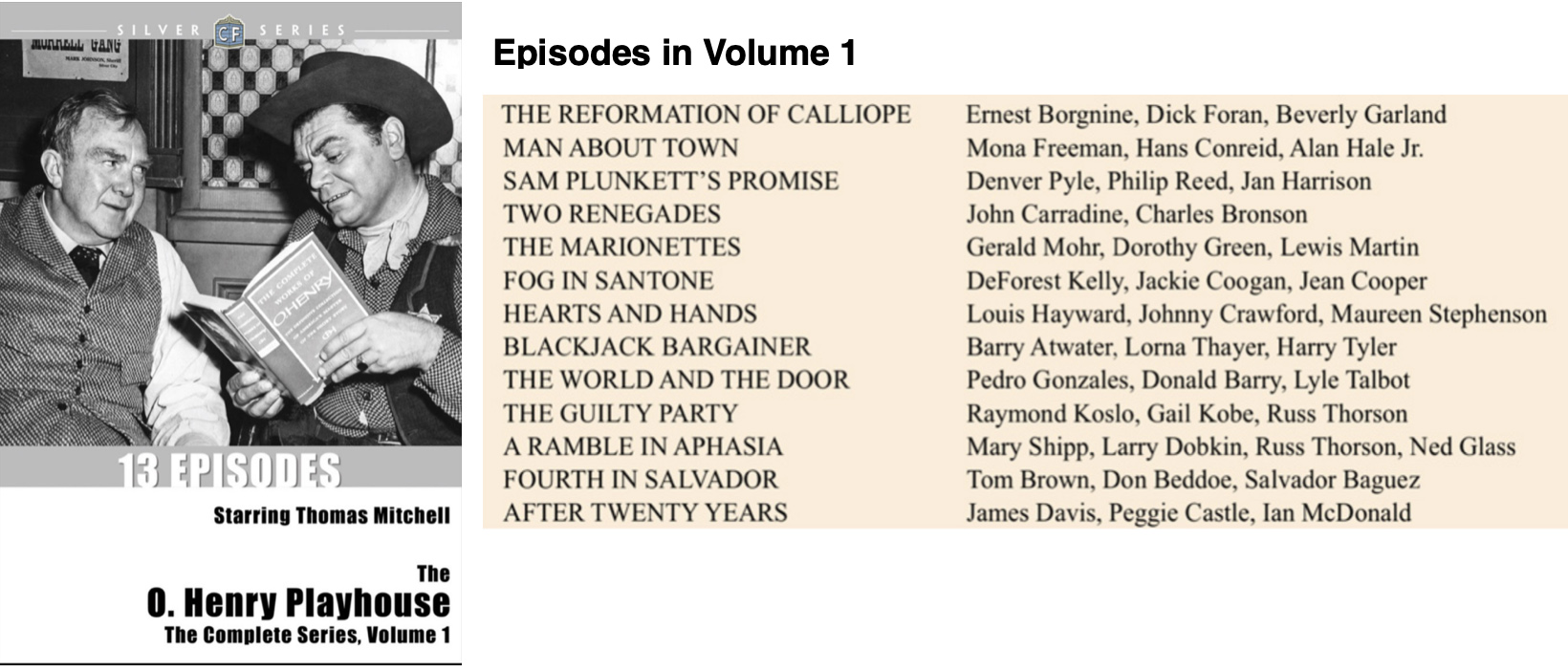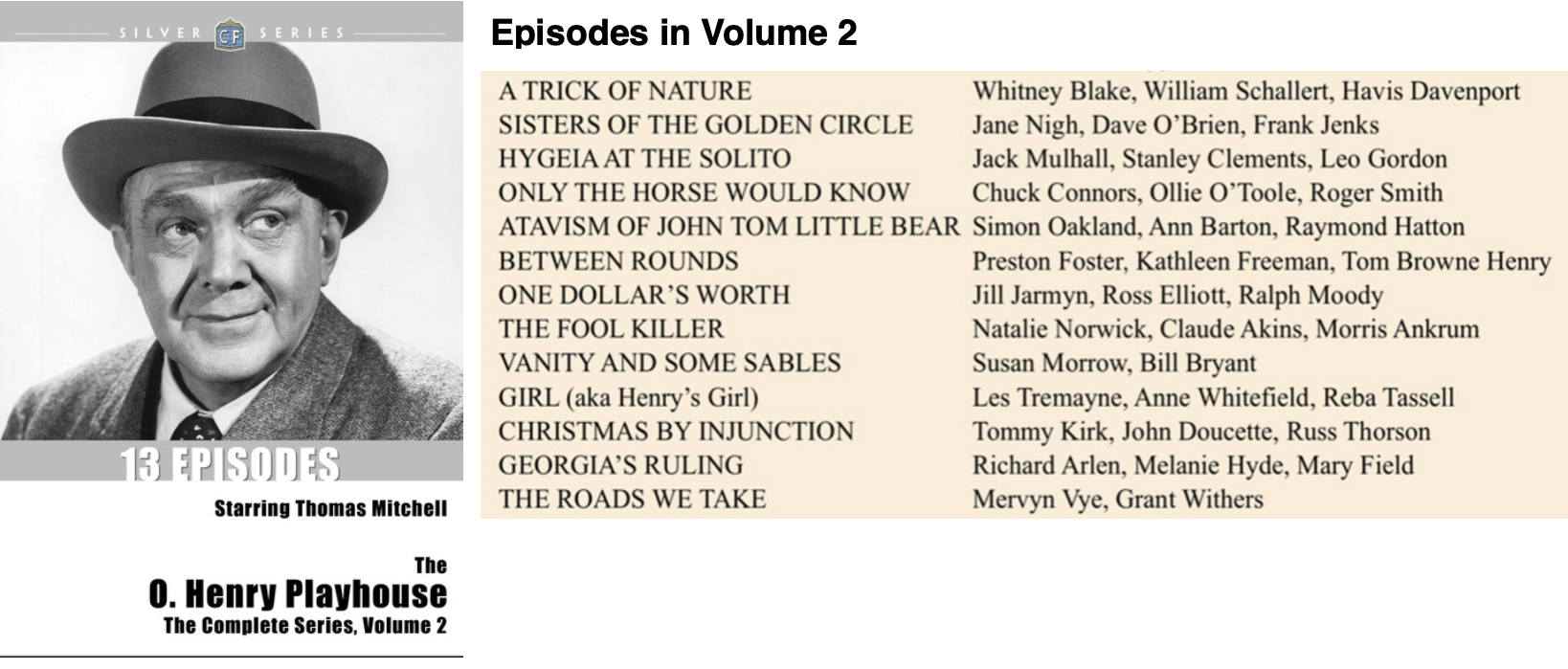 Volume 3 is Coming Soon!