Scenes from BLACKJACK BARGAINER
Starring Barry Atwater, Dennis McCarthy, Paul Birch
O. Henry discusses with his publisher the story of an ancient feud between the Goree and Coltrane families in the town of Bethel. The only two remaining family survivors are determined to end the feud in friendship, but one of them is going to die. Hillbilly Pike Garvey and his ambitious wife come into money and move to Bethel to hopefully gain prestige among the townspeople and fulfill his wife's desire to become "quality folk." Pike buys his way into Goree's half of the feud and plots to shoot Coltrane to collect on his investment.
"The O. Henry Playhouse" is a 1957 single season, 39-episode TV series. O. Henry (William Sydney Porter) is considered one of America's greatest writers of short stories. His writings are laced with humor and irony and often end with a sly twist ending. Veteran character actor Thomas Mitchell stars in each episode as writer O. Henry himself as he relates his stories to his publisher, his housekeeper, a barber, a bartender, or the cop on the beat. In some episodes, O. Henry meets his characters as he discovers firsthand the story he will later write. This unique storytelling method gives great insight into the famous author's creative process.
You can read the original literary version of "Blackjack Bargainer" HERE and compare it with the many changes in the film adaptation. "Blackjack Bargainer" is one of 13 episodes in volume one of "The O. Henry Playhouse." The films have been beautifully restored on DVD by the home video label ClassicFlix!

The O. Henry Playhouse: BLACKJACK BARGAINER
With appreciation to CTVA

Producer Donald Hyde
Written for TV by Irving Cooper
Directed by Bernard Girard
Director of photography Hal McAlpin
Editor Kenneth G. Crane
Hosted and Narrated by Thomas Mitchell
Guest stars:
Barry Atwater, Dennis McCarthy, Lorna Thayer, Paul Birch
Synopsis:
A losing gambler sells all his possessions but gives away what he cannot sell, his life, to preserve his honor
and a newfound friendship.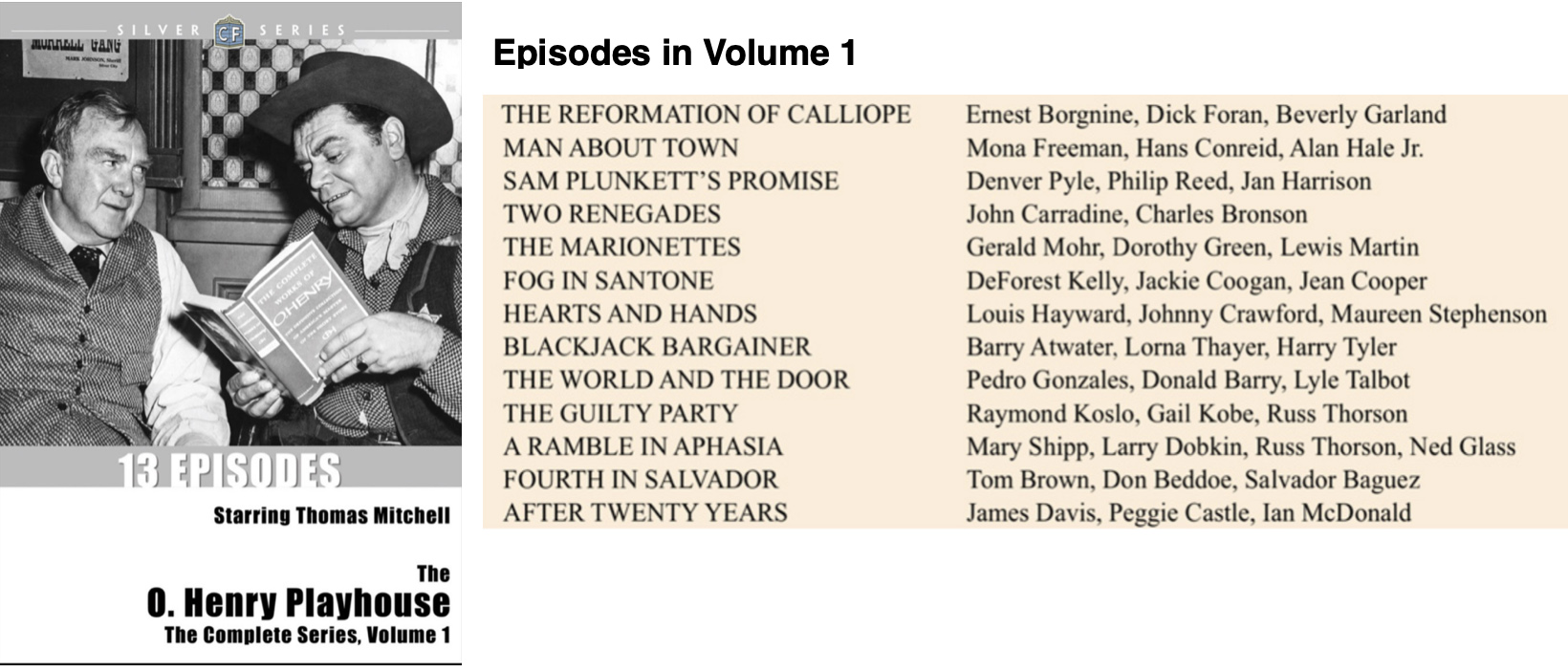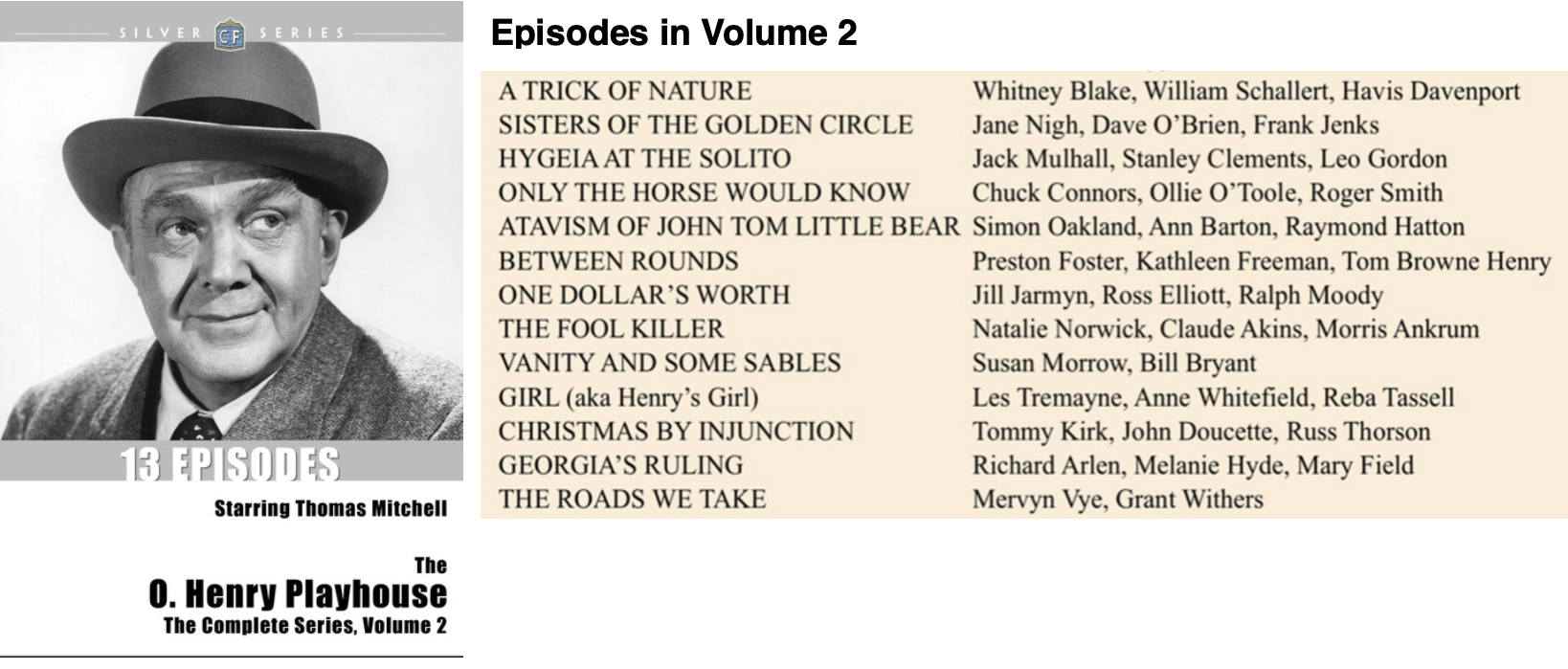 Volume 3 is Coming Soon!